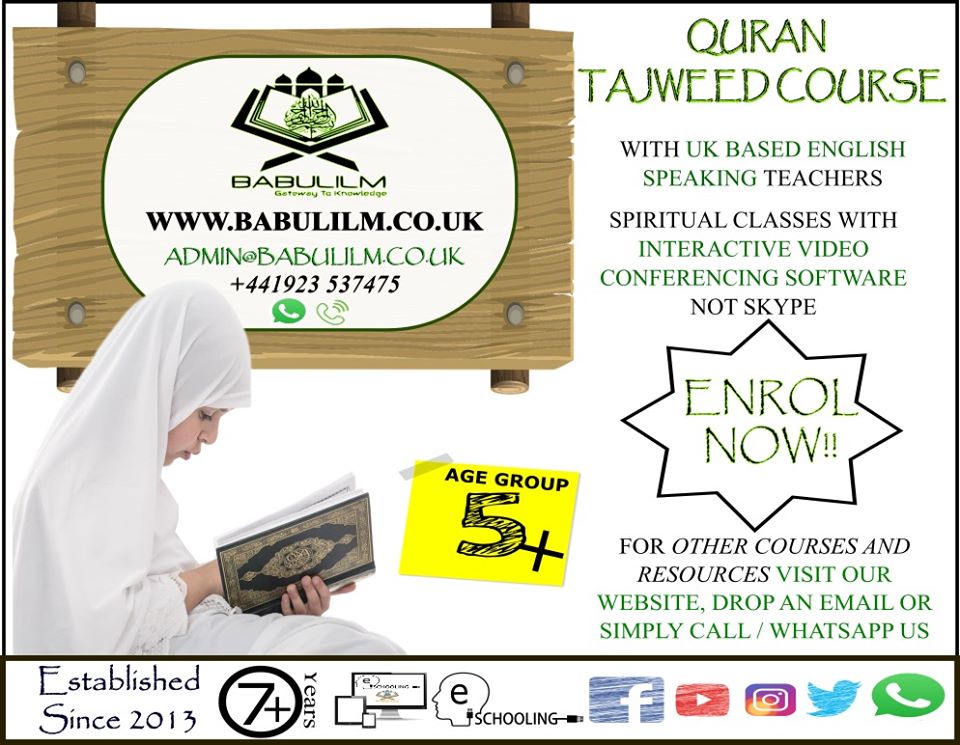 By
Fatima Zahra
Aslam Alaykum! Babulilm UK Based Online Quran Academy
Welcome to Babulilm Online Shia Quran Academy. You are here to Enrol for Babulilm Online Quran Classes.
How does it work? It's easy as anything…
Register

Pick your course, days, time and select your teacher.

Start your Quran Lessons.
After you have given us your contact details or register yourself into Babulilm courses, one of our team members will contact you to finalise your registration and issue you with login details to access Babulilm Student Portal. Where you can log in to your course page and join into online Virtual Classrooms for live one-to-one sessions. (Babulilm uses its own server for Learning Management System as well as For virtual conferencing system so you wouldn't have to go on different platforms for your classes.)
Please enter your name email and WhatsApp no.(with full country code) below one of our team members will contact you and help you to Enrol into relevant Quran Course.
We have different Quran Courses available for yourself and your kids.
Quran tajweed Course:
Our famous Quran Tajweed Course for beginners of any age group. This course helps you to start reading Quranic Arabic with Proper Tajweed Rules and Pronunciation. Please Register here or at the end of this page. (You can also message us directly to our WhatsApp from live chat option below)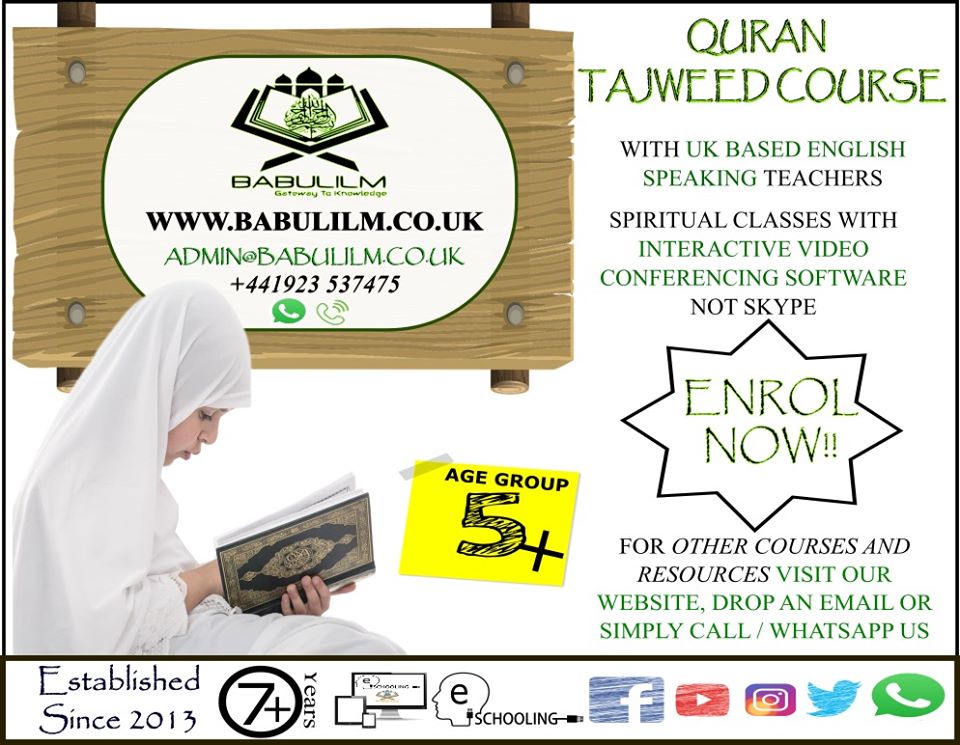 Register Here
Please Register for the desired course fill in full information for us to proceed your enrolment fast and quick. Missing information can delay the enrolment.